Challenges, advice, ideas for action
Want to help your managers address their
day-to-day challenges
and support their developement?

Discover ManagementPlace,
a digital solution specially designed to provide managers
with relevant advice on the spot.
Start my free trial
"Manageris contributes to making our One Learning a Day ambition
more concrete for our managers. Its online resources which can be
used directly on the job are very appreciated."
Thierry Bonetto, Group Learning & Development Director, Danone
These firms trust ManagementPlace to support their managers

A proven success

70% of the managers
come and consult each
at least12 contents during the year
490 monthly visits
for each thousand managers registered
« ... The seriousness, the expertise, the high vantage point,
remote from the politically correct and from the "that should work" catalogue! »
Verbatim from a user survey
ManagementPlace, a digital support solution for managers


Complete
Facilitates action on the 50 main challenges encountered by managers

Concise
Concise and efficient content to meet the needs of time-pressed managers

Concrete
Advice and suggested initiatives rooted in operational reality
An effective guide to gain perspective and take effective action
on 50 management challenges
Over 150 concise guidance sheets to help you gain a better grasp of
your goals and identify your own solutions
Support available at all times, on any device,
for effective assistance on the spot
Regular communication in the form of short, stimulating messages
to maintain interest over time
A fully customizable solution
(content, graphic charter, languages)
to fit your needs precisely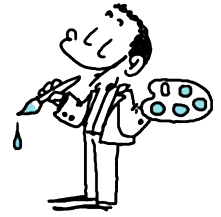 Contact-us !

For more details on our services
or to receive a tailored estimate:

Call us
+33 1 53 24 69 99
or email us: contact@manageris.com
Manageris
64 rue des Mathurins
75008 Paris
France